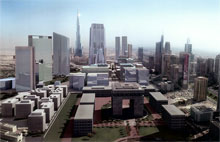 Below is a list of just some of the many testimonials given by delighted delegates about Business Risk Management events

Introduction to Internal Audit
"Phil covered the topic thoroughly. The course was pitched at just the right level. It should be mandatory for all new auditors."
East Riding of Yorkshire Council

Entreprise Risk Management
"Your course was of a great benefit to me since I am working very hard with my team in order to introduce the ERM framework"
Emirates Nuclear Energy Corporation
" Your workshop was fantastic and it gives me a broader perspective about Risk Management."
TAIB Islamic bank -Brunei

Fraud The Invisible Enemy
"My objectives of developing better awareness of internal fraud were fully met."
Revenue Commissioners, Ireland
"Thanks for the inspiring and entertaining course"
Bank Negara (Central Bank of Malaysia)

Risk based audit
"Excellent course - the breadth of knowledge shown was awesome."
Oman International Bank

Advanced Audit Skills
"Of all the courses I have attended, this was the best organised and the easiest to learn from"
Singapore Stock Exchange

Effective Audit Manager
"It is always my pleasure to attend your training courses and learn from your vast experience."
Abu Dhabi Health Authority

Auditing the Actuarial Function
"Phil is one of the most effective presenters I have seen. He maintained interest throughout and his presentation style was excellent"
AVIVA